REALTOR Tour Sign Up Page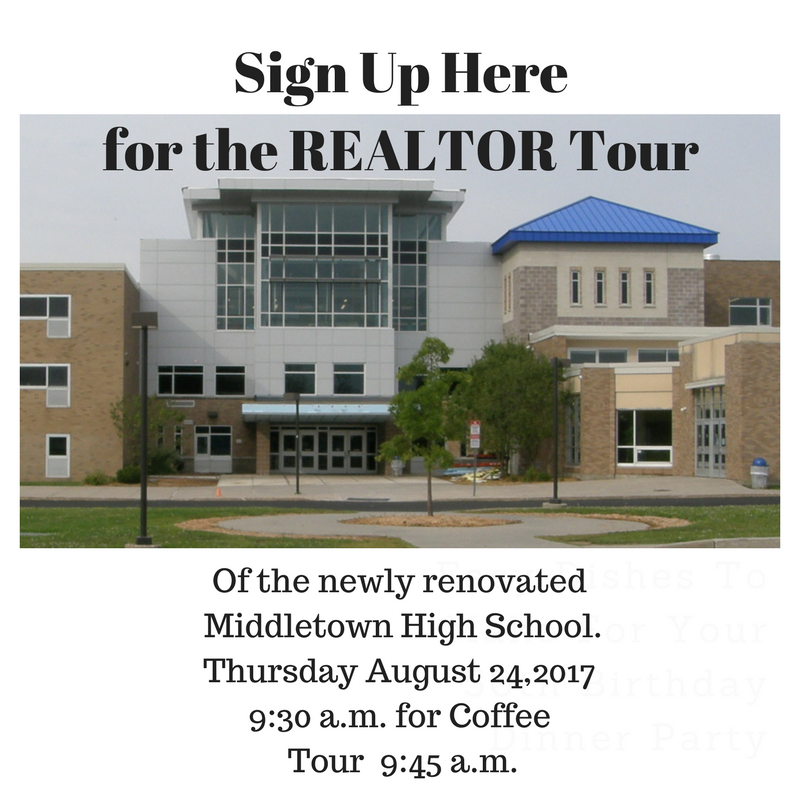 [gravityform id="15″ title="true" description="true"]
More Information
As a REALTOR who serves the area of the Middletown School District you're invited this tour for real estate professionals of the new $25-Million Capital Improvements at Middletown High School.
The event begins with coffee and refreshments at 9:30 a.m. on Thursday August 24, 2017 at the Middletown High School.   Meet at the front entrance main lobby.
Middletown School Superintendent Ken Eastwood will greet us and at 9:45 a.m. take us on the tour of the new facilities.  He says the improvements will put the school district generations ahead of the technology at most high schools.
Highlights of what you'll see on tour:
28,000 square-foot Third-floor addition to the high school

Includes Science Laboratories; Collaborative Learning Area; New Classrooms; Research Room

10,000 square-foot Renovated Basement

includes Collaborative Learning Room with Skylight; Lecture Room; Cisco Networking Academy Lab; TV-video Classrooms

16-foot long LCD panels with smart-glass technology
Collaboration Suites with high tech work stations;
A "Genius Bar"
Glass Rooms for 3D and laser printers and video production.
TV and video production studio
And more!
Why attend the tour?  Eastwood says the renovations, the increasing graduation rates, new programs and the ability to earn college credits are making Middletown nationally competitive.  REALTORS are often asked about schools; this tour will help you gain valuable new information about the Middletown District.
We hope you'll be able to attend.  Fill out the form about to let us know you'll be there.
Pictures below of the work in progress were taken to preview this tour.