[cincopa AEGAOzK5nAa9]
On a recent clear morning my brother. David Livesey, pharmacy was up bright and early and out walking his dog was as the sun came up over Scotchtown where he lives.    He got these great photos.    What is Scotchtown?    For those of you who may not know.   It is a very popular neighborhood to live in, especially for commuters, for its easy access to the Metro North Train Station at the Galleria on Route 211 and to Routes 17 and 84 as well as shopping and services of all kinds.    Commuters can be home in minutes once they get off the train or the highways.    Homes usually sell quite well in Scotchtown.     Its located in the Town of Wallkill, Middletown Post Office with the Zip Code of 10941.    The Middletown, Pine Bush and Goshen School Distrcts cover this area.   Many of the homes are bilevel style, with a good number of ranches and colonials also included.   There are condos; a wide range of town homes; and some garden apartment complexes there too.
This map shows the Scotchtown Neighborhood.  Notice how close it is to Exit 120 on Route 17 and how near it is to the train station at the Galleria at Crystal Run.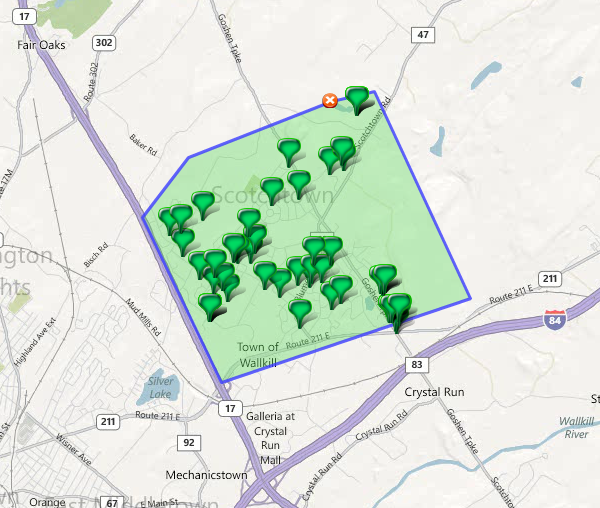 What are the prices like in Scotchtown?   This graphic show the current high, low and average prices of single family residentail homes and condos there.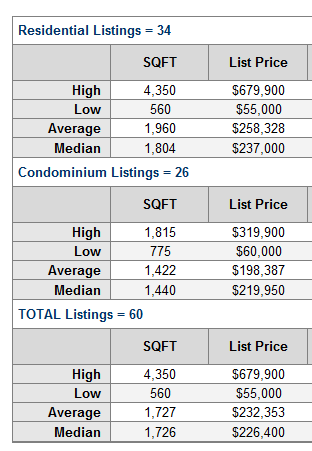 [idx-listings zip="10941″ orderby="DateAdded" orderdir="DESC"]